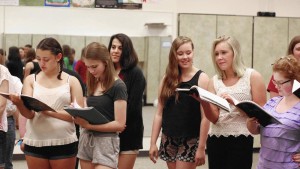 Coverage from Melanie Savage at the Hartford Courant:
Li'l Abner, this year's AHM Summer Youth Theater production, may not be one of the better-known musicals, but it is certainly pertinent to today's political climate.

"I can think of no play more appropriate than this show for this year," said Director Mary Rose Meade.

The show is a political farce, based upon the Al Capp comic strip that ran in newspapers from 1934 until 1977. Written in 1956, Li'l Abner "offers a chance to laugh at human nature, both in and out of the government realm," according to an AHM press release.

"It seems like our political situation is a runaway train," said Meade.

Hearing what is said in the show about 1950s politics, reminds one that not much has changed in more than 60 years.

"It's both scary and reassuring," joked Meade.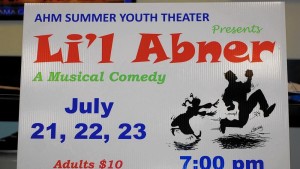 For more, click HERE!